Hisaka Plate heat exchanger Lx series
hesco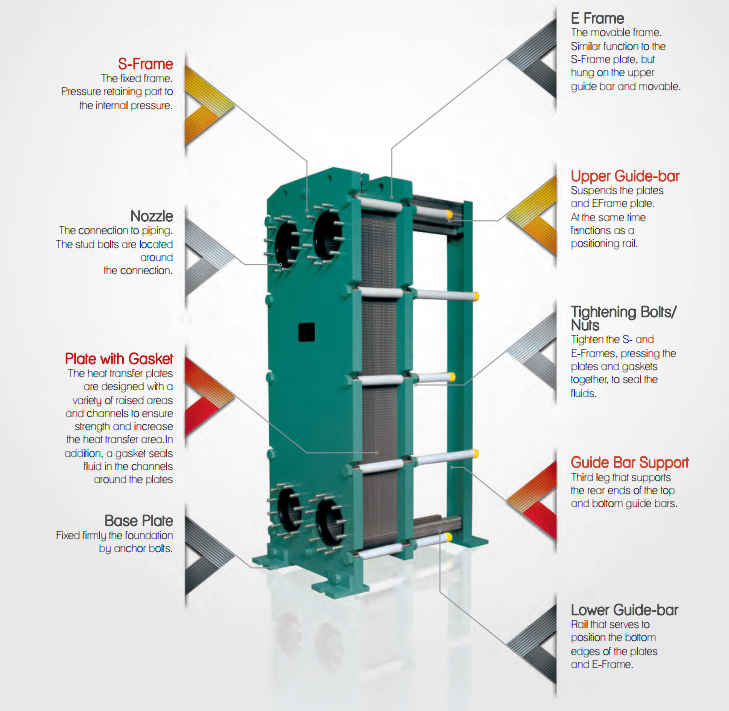 | | |
| --- | --- |
| Supplier | HISAKA |
| Origin | Nhật Bản |
| Capability range | 0.1m³/h to 5,000m3/h |
| Operating Pressure | 4.0MPaG max |
| Operating Temperature | 180°C max. |
| Surface Area | 6 m²/unit to 330 m²/unit |
| Plate materials | Stainless steel, Titanium, High Nickel alloy, Nickel |
| Other materials | theo chuẩn quốc tế ASME, JIS, CE, etc |
| Gasket materials | NBR, EPDM, IIR, FPM, Silicone, TCG, etc |
Hisaka Plate heat exchanger Lx series, The herringbone design in LX-series has corrugations with pitch which is rough and deep. In SX-series, the pitch is fine and shallow, hence LX-series are used in application where low NTU is required.

NTU of 1.5 and less is generally referred to as low NTU, and 3.0 and above is considered as high NTU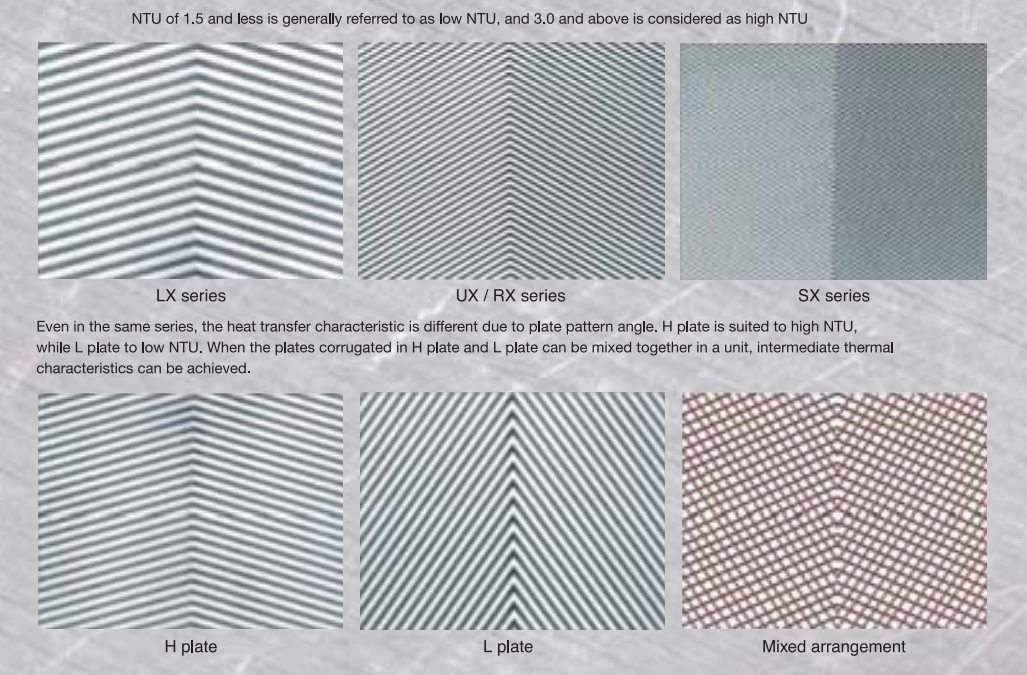 Hisaka Plate heat exchanger Lx Series:

Food, wine, beer, soft drinks, sugar, milk, vegetable oil, fish sauce ….
Paper, pulp.
Petrochemical, oil refining, petroleum
Electric Factory.
Iron and steel
Constructed as central air conditioning system, carrying swimming seasons.
Medicine
Electronic.
Plating and mechanical.
Nhà cung cấp : HISAKA
Xuất xứ : Nhật Bản
Công suất : 0.1m³/h to 5,000m3/h

Áp suất : 4.0MPaG max.

Nhiệt độ : 180°C max.

Diện tích truyền nhiệt : 3 m²/unit to 1580 m²/unit

Vật liệu tấm : Stainless steel, Titanium, High Nickel alloy, Nickel

Vật liệu khác : theo chuẩn quốc tế ASME, JIS, CE, etc.


Vật liêu Gioăng: NBR, EPDM, IIR, FPM, Silicone, TCG, etc
Hesco is a professional unit in heat exchange solution. Please contact us for a free consultation, give a total solution and choose the right equipment for each specific application in your factory.
In addition to the new equipment supply, we provide related services such as supplying spare parts including heat exchangers, gaskets and maintenance services, periodically for customers.